Pan Baltic Scope focuses on cross-border collaboration to support national maritime spatial planning. The project is led by SwAM together with the responsible authorities from EU countries around the Baltic Sea. Further partners are HELCOM, VASAB, Syke and Nordregio.
The objective of Pan Baltic Scope is to achieve coherent national maritime spatial planning in the Baltic Sea region and to build lasting macro-region mechanisms for cross-border MSP cooperation.
Follow our work at www.panbalticscope.eu
The project focus on:
Cross-border Collaboration and Consultation to Support National MSP-processes.
Advancing the Implementation of the Ecosystem-Based Approach and Data Sharing
Integrating Land-Sea Interactions into MSP
Closing conference goes global
Welcome to our closing conference 19-21 November in Riga. It will be jointly organized with IOC-UNESCO and EU's DG MARE.
Come and share results with planers from around the globe; Tools, methods and case studies to contribute to better maritime spatial plans for the Baltic and beyond.
Stay updated at Maritime Spatial Planning Forum
Work packages and activities
Pan Baltic Scope has three interlinked work packages with 12 activities.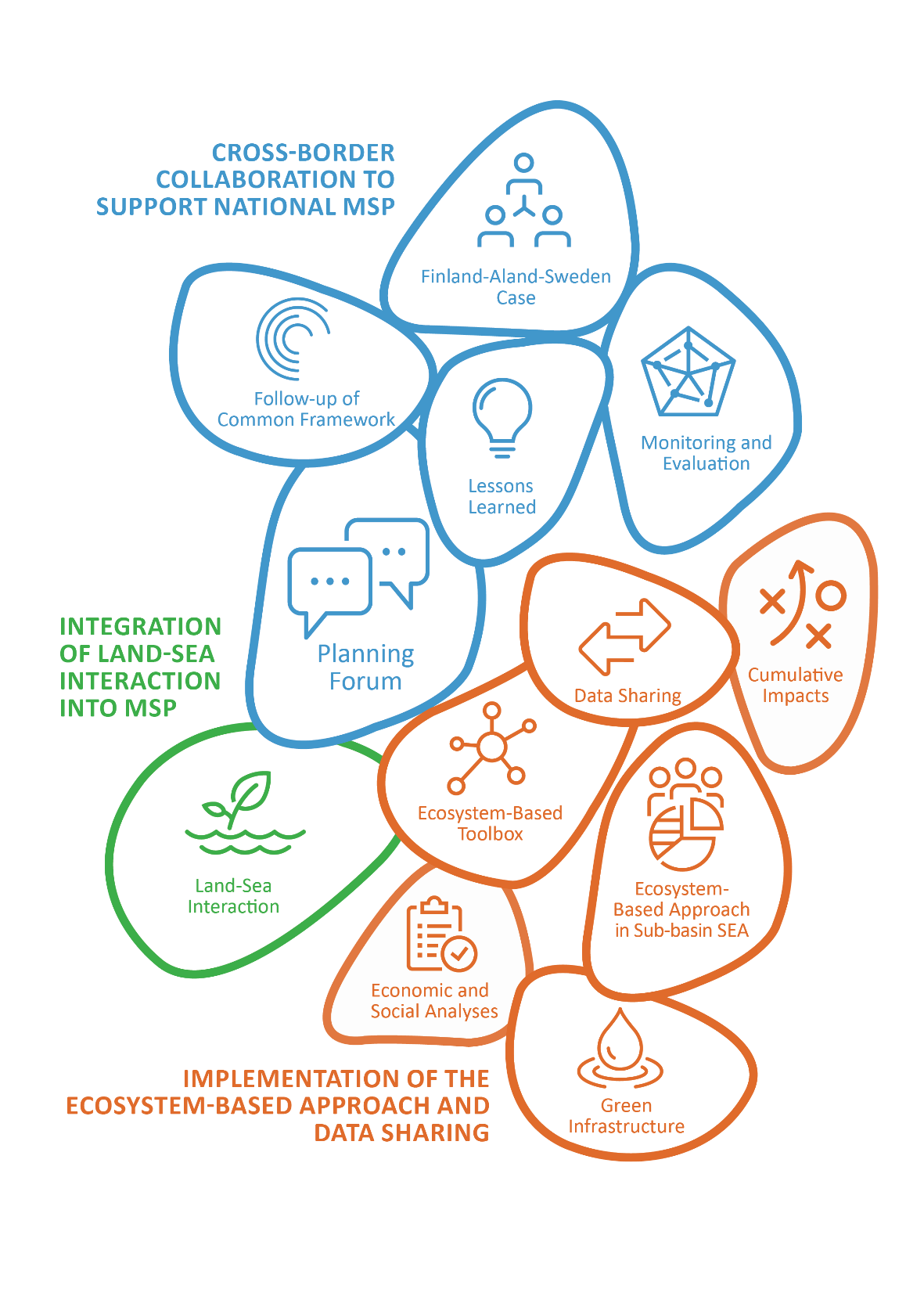 Finland – Aland – Sweden Case
Planning Forum for cross-border cooperation

Monitoring and Evaluation for Selected National Processes
Follow-up of Common Regional Framework
Lessons Learned
Ecosystem-Based Toolbox
Ecosystem-Based Approach in Sub-basin SEA
Cumulative Impacts
Green Infrastructure
Economic and Social Analyses
Data Sharing
Land-Sea Interaction