Hands-on WIO Symphony data handling training in October
Nairobi Convention and the Swedish Agency for Marine and Water Management will host a hands-on training, with real data, and expert guidance, on Technical Data Handling Training for the Western Indian Ocean Symphony marine spatial planning tool in October.
The main focus is to strengthen the capacity of National Data Centers in Kenya, Madagascar, Mozambique, and the United Republic of Tanzania.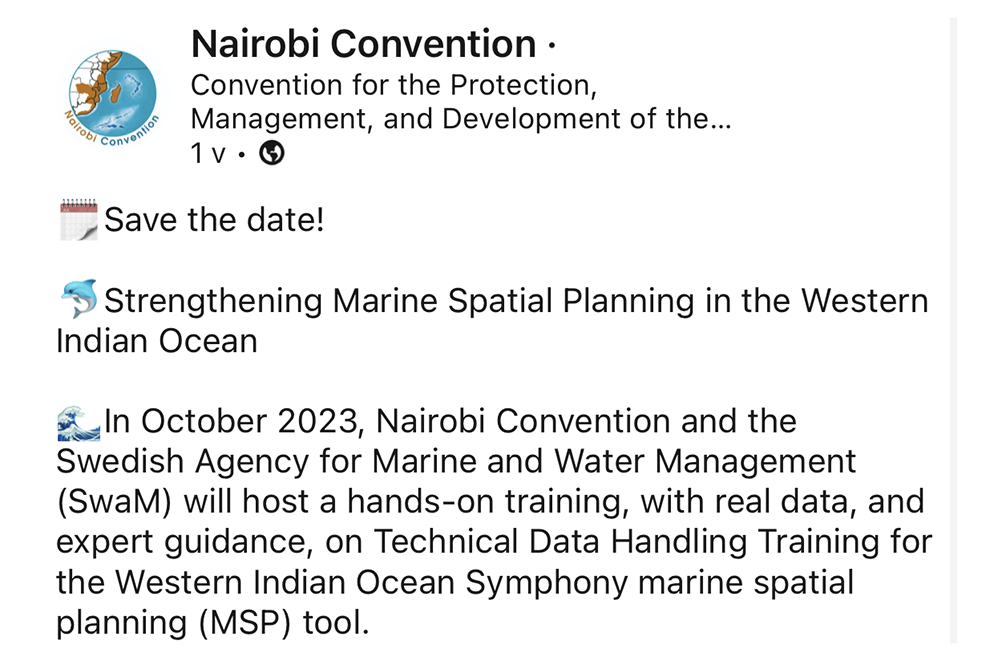 This new study analyses the impact of improving government transparency in fisheries on eco certification efforts, and whether existing certification efforts incentivise national authorities to improve transparency of fisheries management.

What if we could analyse the cumulative environmental impacts of human activities and the outcome of different ocean management scenarios? Now we can!

Humans need nature to survive. Strong, resilient ecosystems is a must for social and economic development. We work to increase the economic benefits from the sustainable use of marine resources. Protection is one part of this.