The Swedish Agency for Marine and Water Management is the responsible authority for the administrative and coordinative work on Invasive Alien Species in aquatic environments.
Invasive Alien Species, IAS, are animals, plants and organisms that are introduced accidentally or deliberately by humans into an environment where they are not normally found. This can have serious negative consequences for their new environment.
To prevent new introductions, reduce spread and rapid eradication of IAS already present, coordinated actions between both Swedish and international organizations are needed.
Coordination in Sweden
The Swedish Agency for Marine and Water Management is responsible for coordinating this work with other agencies in Sweden, among others the Swedish Swedish Environmental Protection Agency, EPA, the Swedish Board of Agriculture, the National Veterinary Institute, SVA, the Swedish Transport Agency, the County Administrative Boards, Swedish Custom and Swedish police and the Swedish Species Information Centre.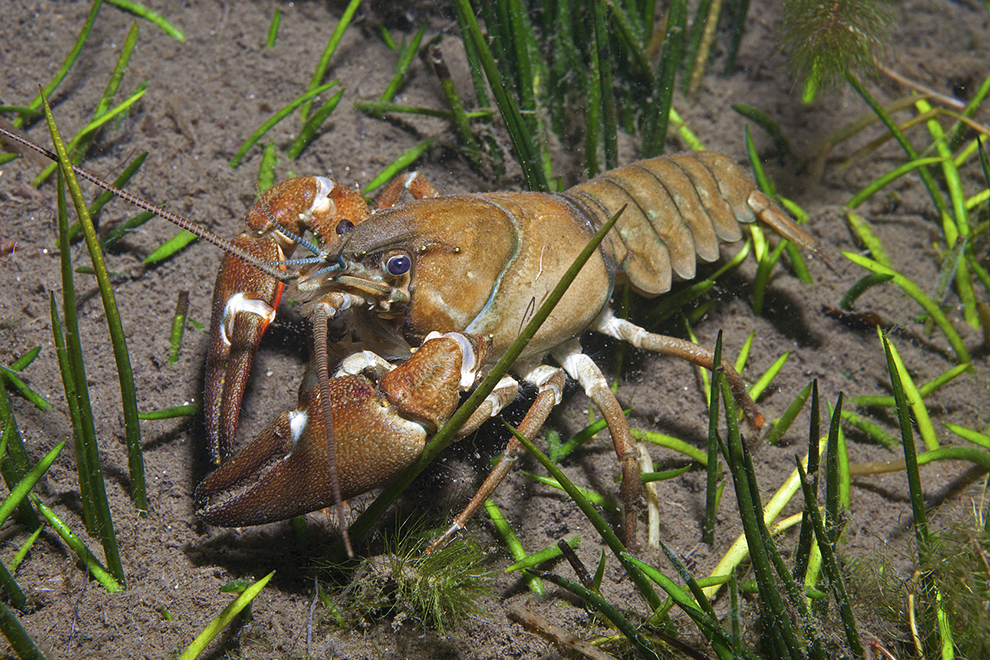 Our focus
The Swedish Agency for Marine and Water Management is mainly working with:
Prevention: To prevent the introduction of IAS of Union concern into Sweden.
Early detection and rapid eradication: Sweden has implemented a surveillance system in order to detect IAS as early as possible and take rapid action to prevent IAS from establishing.
Management: In Sweden the signal crayfish is already well established, why Sweden has chosen to implement management measures instead of eradication.
International collaboration
In addition, we aim to ensure that problems from IAS is called to attention and addressed in various international forums, such as the marine conventions OSPAR (protecting the North-East Atlantic), HELCOM (protecting the environment of the Baltic Sea region), and the IMO's Ballast Water Management Convention.