Building momentum to accelerate adoption of source-to-sea management
Lessons learned and recommendations from seven case studies.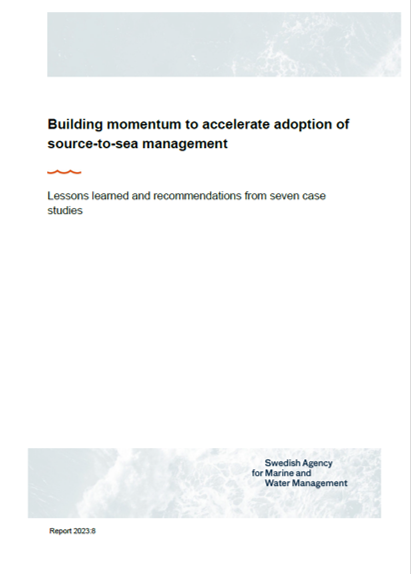 Summary
This synthesis report summarises and analyses conclusions from five case studies commissioned by SwAM and two pilot studies undertaken by SIWI focusing on application of source-to-sea management in a variety of locations, contexts, and issues.
Learning from the seven cases, discussions during a practitioners' workshop and targeted interviews resulted in recommendations of what is needed to build momentum toward greater adoption of source-to-sea management. The recommendations include expanding the community of actors engaged in source-to-sea management, whether at the level of awareness raising and advocacy or all the way to being leaders in implementing source-to-sea management. The recommendations also point to the need to enlarge the pool of knowledge about source-to-sea systems and increase the guidance on applying the source-to-sea approach to diverse issues and settings. Further commitments to invest in the enabling environment for source-to-sea management as well as to fund source-to-sea projects are called for.
Awareness raising, capacity development and support for taking action on the ground are further essential ingredients to accelerate the benefits received through holistic management from source to sea.