In October 2019, the Swedish Agency for Marine and Water Management (SwAM) led the work salvaging oil from the shipwreck Finnbirch. In total, 60 cubic meters (60,000 liters) of oil were salvaged from the wreck.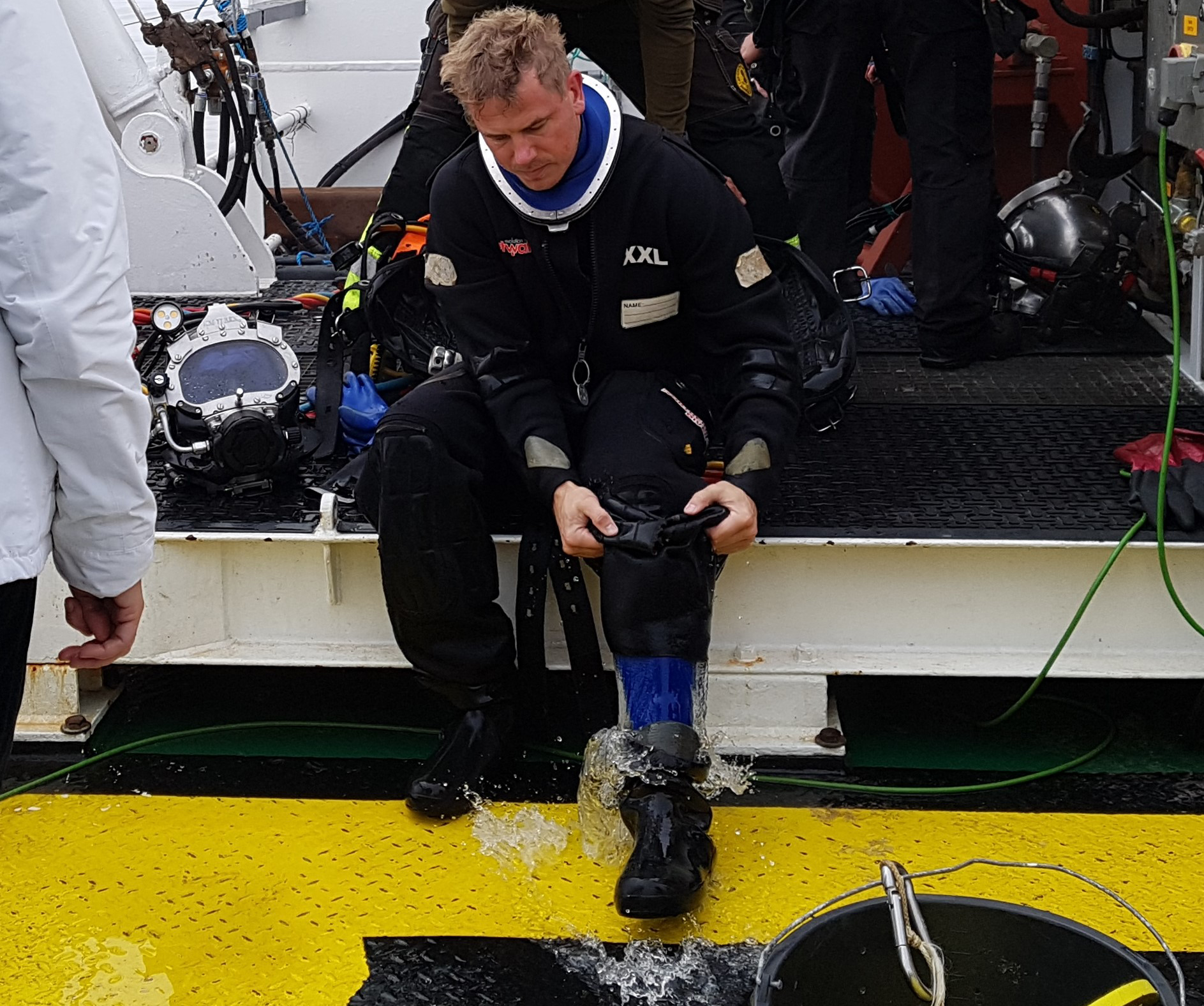 The roro ship Finnbirch wrecked east of Öland in 2006 and contained 540 cubic meters of oil at the time of the accident. The wreck was considered to be one of the 30 most environmentally hazardous wrecks in Swedish water, according to the Swedish Maritime Administration's governmental remit report from 2011. The Finnbirch wreck is close to a number of sensitive natural areas.
The shipwreck leaked oil
The Swedish Coast Guard discovered an oil leakage from Finnbirch in December 2018. This led to continuously monitoring of the leak by the Coast Guard. As a result the Coast Guard installed a container over the area of the leakage on the wreck to prevent the oil from spreading in the Baltic Sea. In this way, the Coast Guard was able to keep the leak under control while SwAM, with the support of the Swedish Environmental Protection Agency, prepared to salvage the oil.
In October-November 2019, SwAM, in collaboration with the company JD-Contractor A/S, managed to salvage 60 cubic meters of oil mixture (diesel and lubricating oil) from various tanks in the wreck. However, the tank that initially leaked was found to be empty.
Cost of the operation
It was a successful but complicated oil removal operation as the wreck lies at a depth of approximately 80 meters. The operation cost was 11,488,000 SEK.
Oil left in the wreck
During the oil removal operation, the divers discovered that there is highly viscous bunker fuel, Heavy Fuel Oil (HFO), left in two of the port side bunker tanks. Oil should have been removed from these tanks in 2007 but this year's investigation showed that there is still oil left.
The HFO needs to be heated, to lower its viscosity, in order for it to be pumped up from the wreck. Therefore, salvaging the remaining HFO must be assessed against other salvage operations planned for 2020 using Chalmers risk assessment tool VRAKA.
Background
Finnbirch was built in 1978 by the Hyundai Heavy Industries shipyard in South Korea.
On October 31, 2006, the ship left Helsinki on a voyage to Aarhus, Denmark. The ship was heavily loaded with wood, paper rolls, plywood and steel products.
The ship wrecked in 2006 in windy weather as a result of the bad weather causing a shift in the cargo on board. Two crew members died in connection with the accident.
The wreck lies port side down at a depth of 83 meters.
Film from Finnbirch
Film from the oil removal operation from Finnbirch.