The Global Program is part of our international development cooperation. The program is financed by Sida, the Swedish International Development Cooperation Agency, and is based on Sweden's aid policy for global development. SwAM is receiving SEK 20 million from Sida over four years, 2014 to 2017.
The purpose of the program is to best utilise SwAM's knowledge and influence to achieve a stronger impact with Sweden's development policy in matters relating to the management of fish and aquatic systems.
Through dialogue and exchange of knowledge with other stakeholders, as well as by illustrating good examples and valuable experience, the aim is to eventually contribute to positive outcomes for the environment in a manner considerate to the perspectives of poverty and gender.
Five priority areas have been selected because they cover issues in which we have unique expertise and an opportunity to achieve a positive change:
Capacity building
Access to fishery resources
Sustainable and equitable fisheries agreements with developing countries
Integrated and cross-border water management
Area-based management for the protection and preservation of marine biodiversity
Capacity building
This is a key issue for developing countries to be able to create real opportunities for the long-term and sustainable management of water and marine environments – environments that are necessary for self-provision and development.
Through capacity-enhancing efforts, developing countries can eventually increase influence and opportunities to utilise their aquatic resources in a long-term, sustainable manner.
Capacity building efforts are conducted through the arrangement of seminars and workshops in conjunction with international meetings. This can also include knowledge-enhancing efforts directed at government offices or other relevant actors in Sweden and other partner countries in order to create strong positions and alliances.
Access to fishery resources
In order to manage highly migratory and transboundary species in international waters, regional fisheries management organisations (RFMOs) have been formed. These organisations play an important role in ensuring that the influence of coastal states increases and that they are allocated a fair share of fishing opportunities.
The obligation to cooperate around the management and conservation of highly migratory and transboundary stocks is outlined in the United Nations Convention on the Law of the Sea (UNCLOS). Cooperation means that states must collaborate through RFMOs or similar arrangements.
One of the functions of RFMOs is to allocate fishing opportunities fairly between member states. Earlier systems for allocation are based mainly on historical fishing which benefits remote fishing nations but is unfavourable to developing coastal states.
The work with access to fishery resources takes place primarily through the United Nations Fish Stocks Agreement's annual informal meeting. The intention is to promote the EU to take into account coastal states' rights to expand their fishing.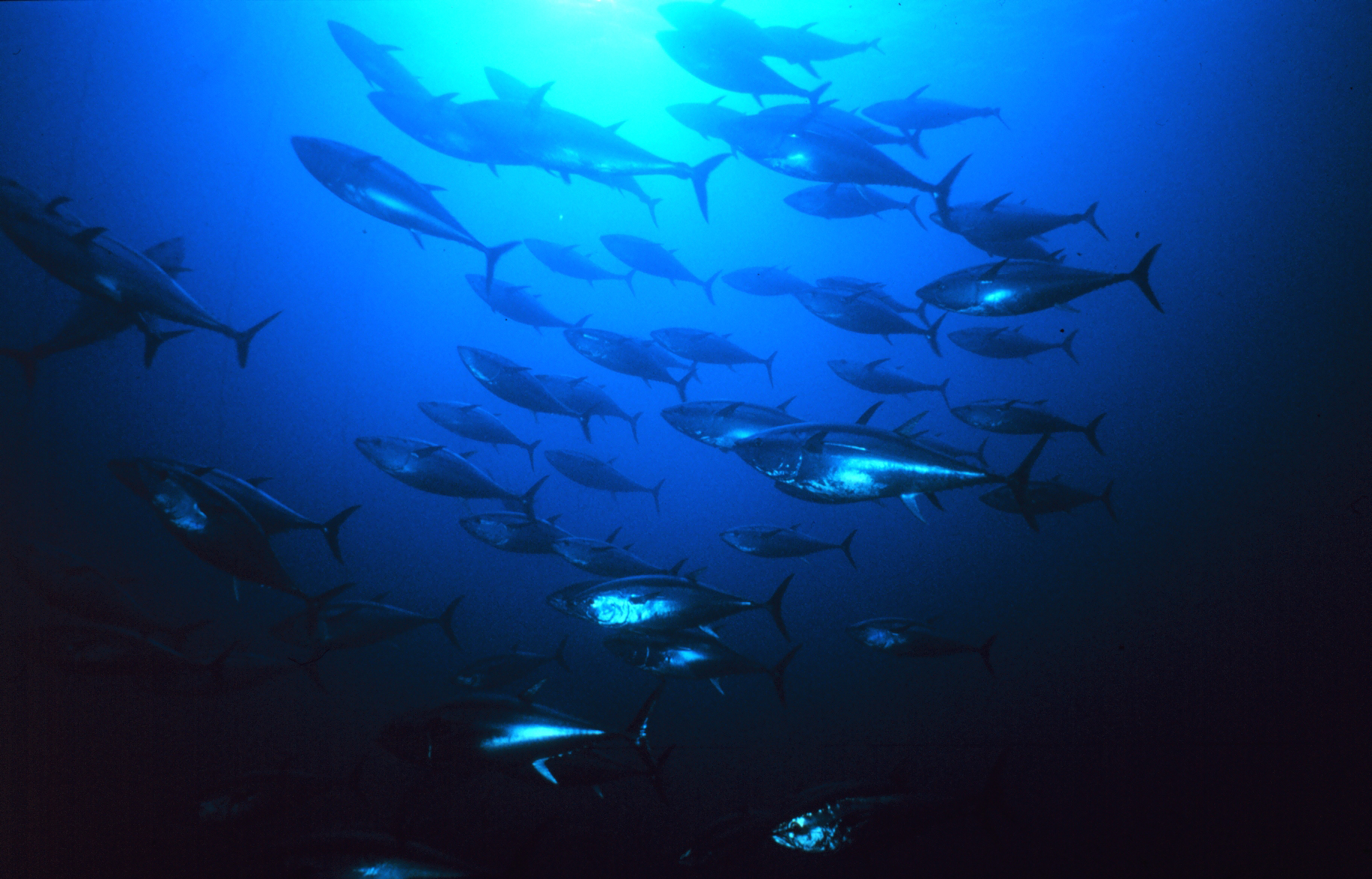 Sustainable and equitable fisheries agreements with developing countries
Foreign-flagged or foreign-controlled fishing vessels fish in the waters of many developing countries. It is therefore important that developing coastal states have enough capacity and information to assess the pros and cons of giving access to other countries.
Giving access to fishing vessels through agreements can generate significant benefits for developing coastal states, such as in the form of public revenue and, in some cases, the creation of the country's own fisheries management. A fundamental issue is a coastal state's capacity and its ability to determine if any surplus exists.
The work with fishery agreements is conducted, among other ways, through processes in which Sweden acts through the EU. The aim is to influence the EU so that a consistent Swedish point of view is expressed in various regional and international contexts.
As part of the EU efforts, SwAM participates in meetings where EU fishery partnership agreements with developing coastal states are discussed. Participation ensures, among other things, an enhanced opportunity to influence the formation of the agreements. We also contribute with expertise that can help influence actions undertaken by other actors.
Integrated and cross-border water management
The continuous flow of water joins land, sea, and atmosphere into an integrated system that crosses political and national boundaries. A change in water usage at local or regional levels can thus have a global effect. In order to meet people's increased demands for development, an intensification of activities both up- and downstream in watercourses is ongoing.
This exploitation produces consequences that lead, more or less, to unforeseen effects on ecosystems that stretch all the way to the open sea. Within this area of action, two major environmentally polluting processes are addressed: the construction of hydropower and water storage as well as marine litter.
Efforts are carried out through access to negotiations within the UNECE Water Convention, the UN Environment Assembly, and the Informal Consultative Process (ICP). We collaborate with the Swedish Chemicals Agency, the Swedish Environmental Protection Agency, and the Swedish Meteorological and Hydrological Institute under an appropriation for environmental and climate issues.
Within the appropriation, SwAM has the opportunity to influence strategically important countries in a direction that promotes the objectives of the program. SwAM also acts as a technical adviser to Sida in Bangkok to implement and develop Swedish support for the sustainable use of marine and freshwater resources in Southeast Asia.
Area-based management for the protection and preservation of marine biodiversity
Area-based management is used to protect and preserve biodiversity and fish populations within fishery management. Protection can be designed in different ways depending on the purpose. The establishment of protected areas can increase opportunities for developing countries to ensure long-term sources of income and food security.
A significant driving force for this work is Aichi Biodiversity Target 11, found within the Convention on Biological Diversity and SDG target 14.5, which entails that 10 percent of the world's coastal and marine areas are to be included in protected areas by 2020.
Work in this area is conducted primarily through access to UN negotiations held by SwAM and our work with SDG 14.